First road trip with No2 Vegburner
Many may have noticed "vegburner" and "offroader"  with my avatar. Well, the offroader part is quite clear in most of my pics, and the vegburner refers to running a diesel engine on veg oil, ie processed used cooking oil from restaurants.  One of the most suitable vehicles to run on straight veg oil are the old Mercedes W123 models with 240d and 300d motors. I just happened to find a 240d in Fraserburg for R10k on Gumtree and spent another R5k to some spit and polish the mechanical side. The result is a very econonical ride very suited for gravel travel with bakkie tyres and coil springs all round.  Whilst the Helderberg was burning back home this past weekend,  I escaped to the Little Karoo to strech her legs, so a bit of a chase car biased blog.
Agricultural and dusty at Voorbaat.

Belly bouncing on twee-spoor at Van Zylsdamme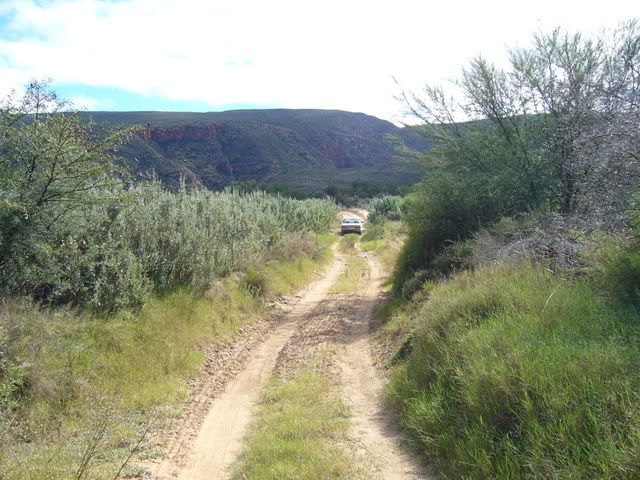 Crossing the Buffels Rivier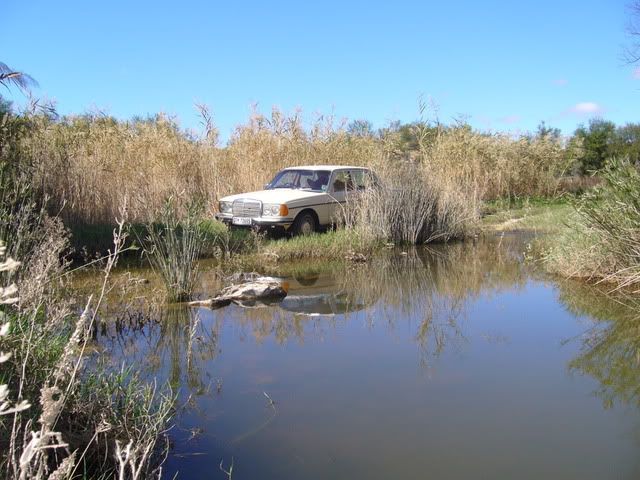 Climbing a rock at Die Poort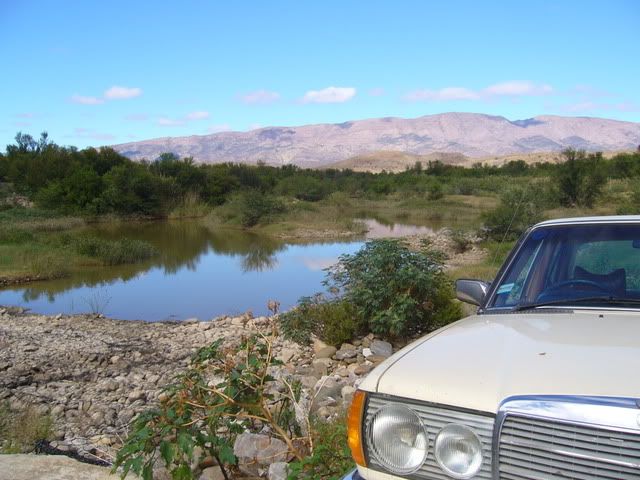 The gorge at Prinsrivier Poort is very dry.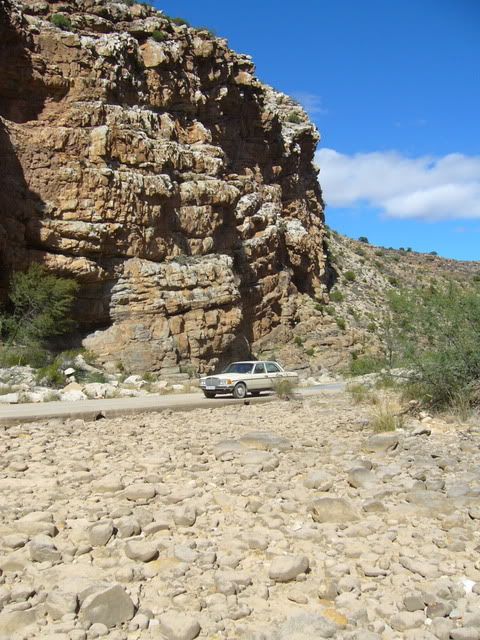 The short pass at Honnewater.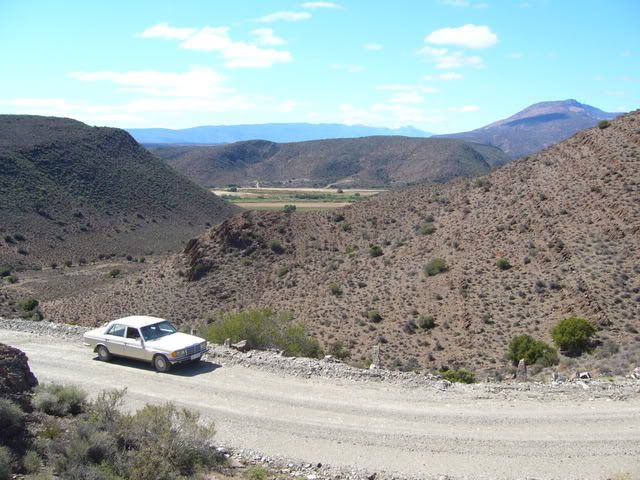 The frequency of traffic here is perhaps one vehicle per fortnight near the Honnewater station.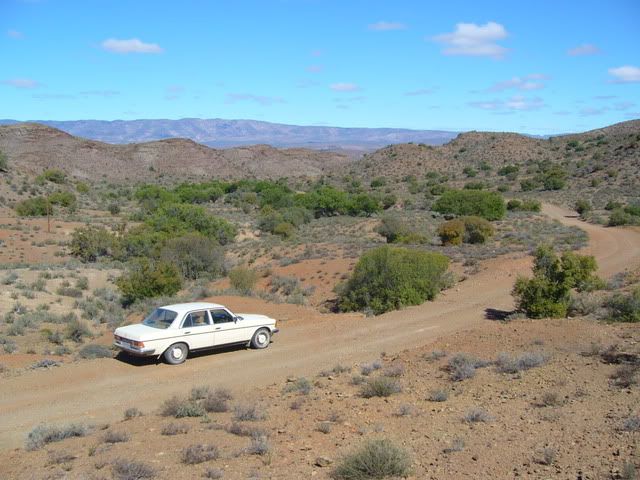 I am very happy with the performance of the vehicle  on the dirt and am very confidant to take on some longer distances to catch some  of those thunder storms and other weather events outside Cape Town. Very comforable ride for a 34 year old lady with a dust free cabin. The tank range is about 600km with an extra 250km in every (space for 3) "long range" drum loaded in the boot.  That is an easy trip to see the Augrabies and back without spending bucks at the pumps on route.
Filling golden veg oil from the "long range Tank"

When I travel on gravel I deflate the tyres to 1.5 bar (a) to enlarge the footprint for better road holding, (b) avoid puntures from sharp stones, (c) more comfy ride.  Here tyres are inflated back to 2.2 bar just before hitting the tar back home.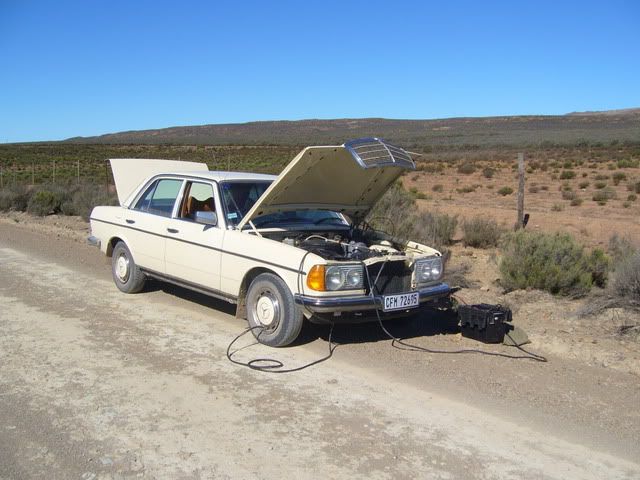 Comments
comments