Cape Cold Front – 16 June 2011
Today is a public holiday and a grey rainy day here in the Cape.  Last weekend's trip was a disater with the 4×4 breaking down  before we  got to the toll tunnel to get out of the Cape.  With my mind still set on getting away, I got into the old car and just headed off towards Villiersdorp area hoping to see some water flow.  That I certainly found.  Here is a series of pics from the day trip.
A river in Banhoek Stellenbosch.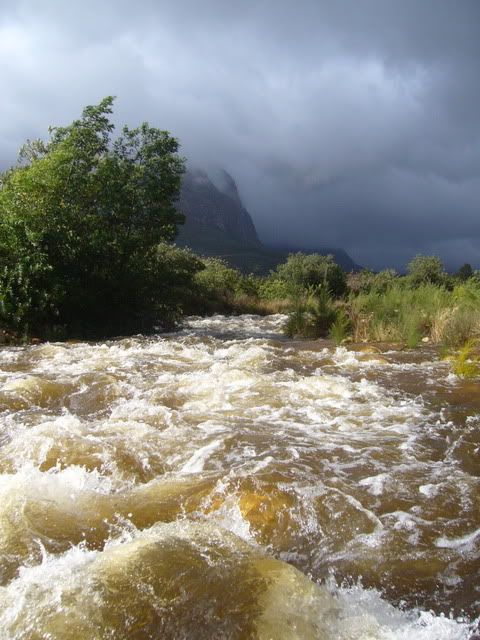 The Franshoek Villiersdorp pass had hundreds of streams running down the mountain onto the road. This is a drive-by picture.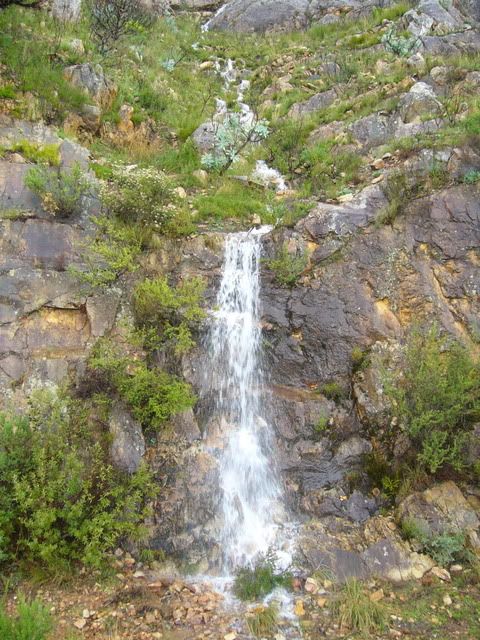 A river rushing off towards the Theewaterskloof dam in the background.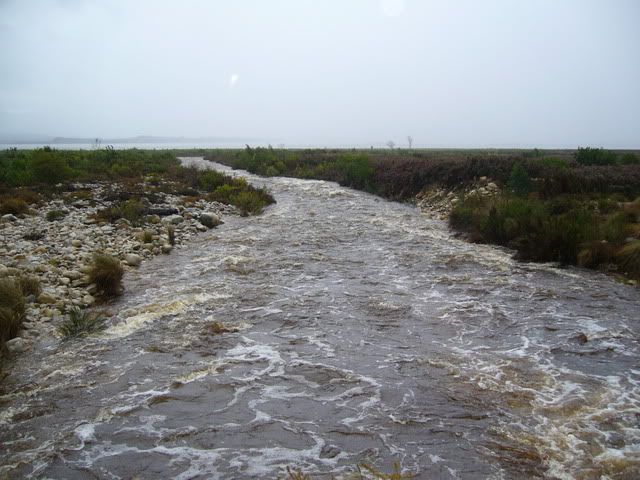 Tree lined foaming stream comming from the mountains.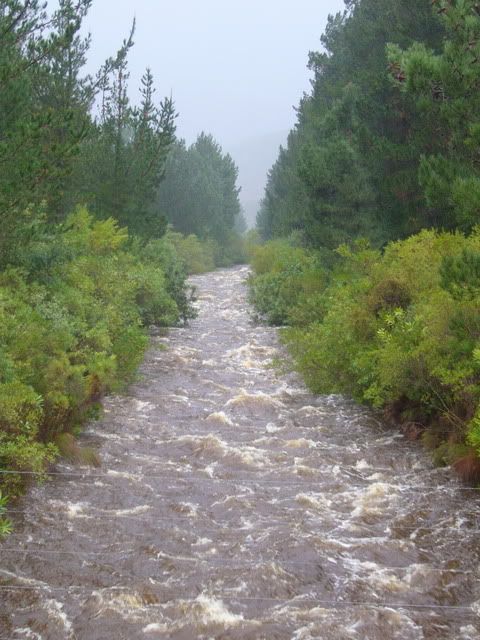 Brown water river.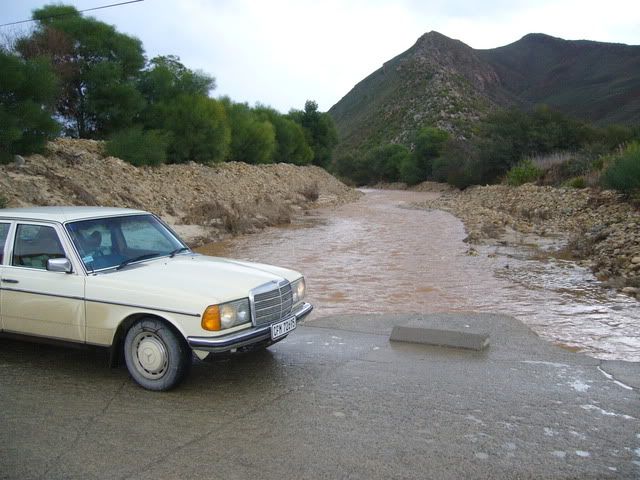 A few low water crossings along the way.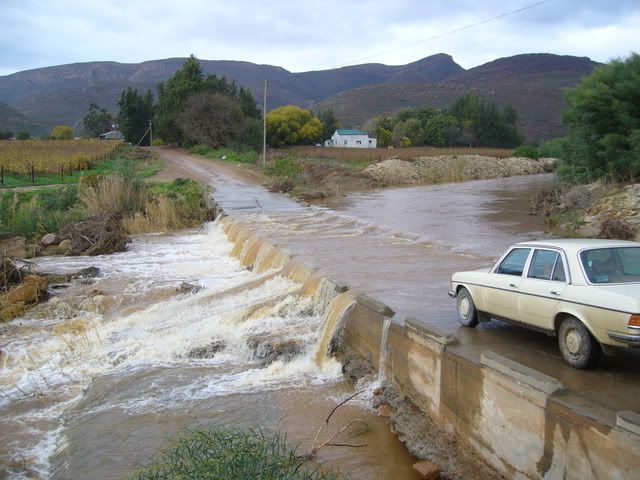 No need for a 4×4 to experience the thrill of driving a sloshy road.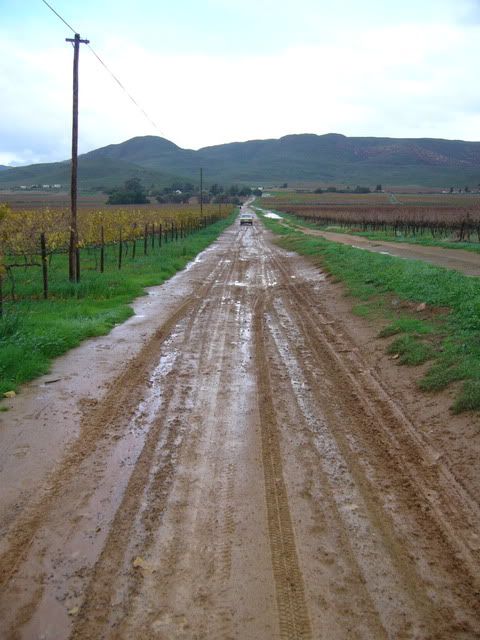 Another low water causeway.

Rivulet in the veld.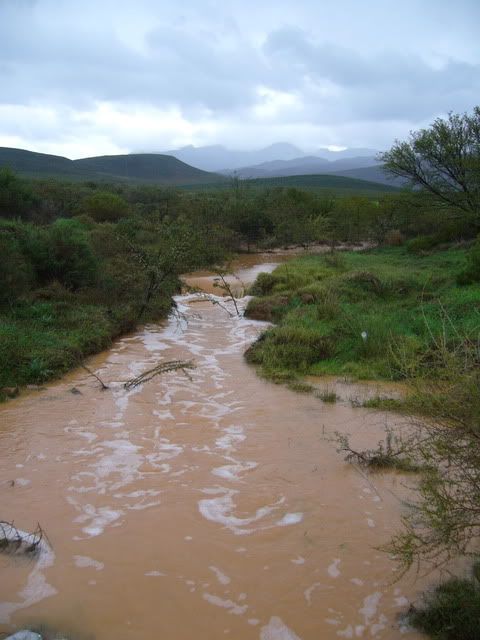 Final pic for the day is the upper reaches of the Botrivier.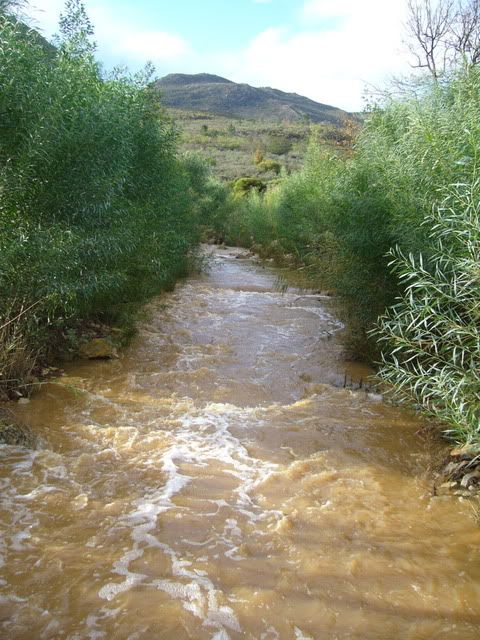 Comments
comments