Sutherland Snow Chase – 6 August 2011
We stopped at the Spar in Worcester to purchase some supplies,  and standing at the pay piont we saw the pic on the front page of the Cape Argus of some thick snow on the Verlate kloof pass.  I set my mind on this new location and headed off to Matjiesfontein. We reached the first snow on the ground about 70km from Matjiesfontein on the Sutherland road at 1200m on the Verlatenkloof pass.
Verlatekloof location on Google maps. http://maps.google.co.za/?ll=-32.557086,20.590439&spn=0.070751,0.109692&t=h&z=13
There were very few cars on the tar but turned off on the dirt road towards Merveville.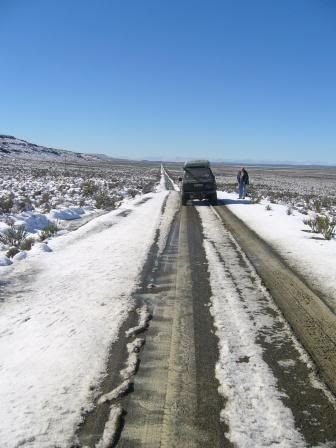 In some places the water in the road looks wet, but is frozen with quite a thick crust of ice. As we drive over the ice puddles,  the ice splinters up and comes flying over the bonnet like pieces of broken glass to hit the front windscreen.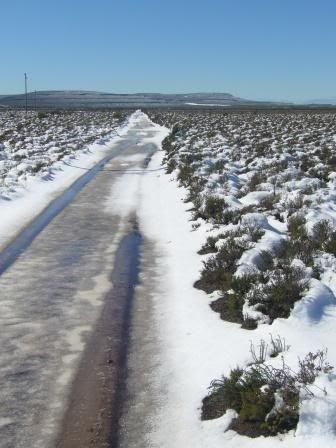 We turned into the airstrip located here http://maps.google.co.za/?ll=-32.49076,20.700517&spn=0.017701,0.027423&t=h&z=15
and got a pic on some virgin ice.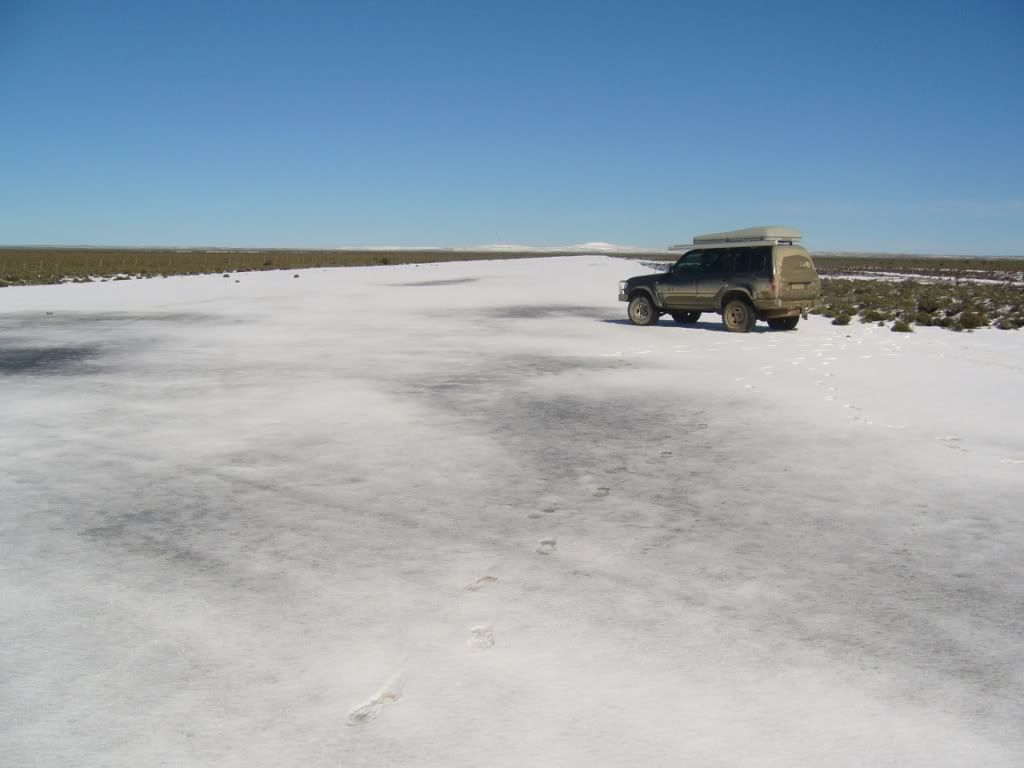 Drove about 15km along this road to where it starts to decend over the escarpment towards Merveville and the ice thinned and turned back to the tar R354.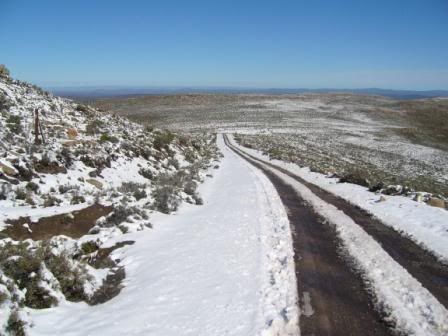 A short way back on tar towards Verlatekloof pass, we turned off on the Komsberg road towards Laingsburg. http://maps.google.co.za/?ll=-32.570975,20.691547&spn=0.07074,0.109692&t=h&z=13
Both the dirt roads has general elevation of just over 1500m.  The area here is very flat with lots of small pans filled with water.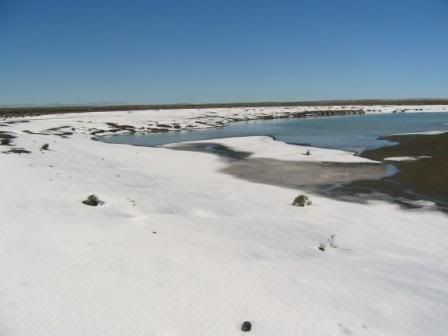 Allthough it was clear that there was some traffic on the road before us,  we did not get any cars until we were way out of the snow.  Here is another long stretch of snowy road.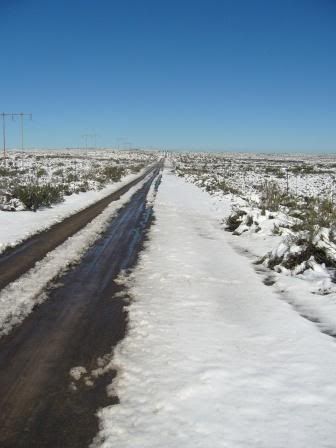 For long stretches the road was very slushy and swopped places with Arnold to have fun with the steering wheel.

http://www.youtube.com/watch?v=Zucj9Z4sU3g
Arnold, navigator and co-driver.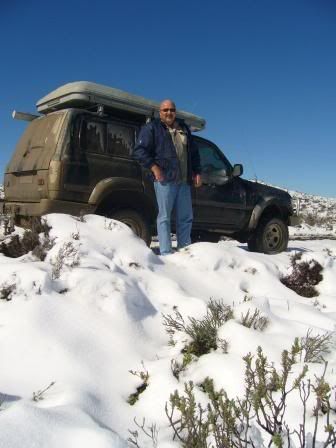 From Laingsburg we headed off to a base camp at the foot of the Klein Swartberg,  set a fire and spent the night in a warmer climate away from the snow.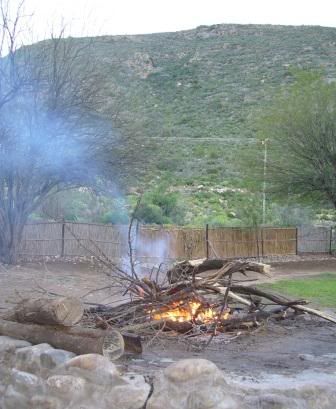 By Hannes
Comments
comments